Six weeks ago, we wrote about the French countryside—specifically, about 8 things to do in France that you can't miss.
That article got quite a bit of attention from our readers, so we thought we'd follow it up with something equally intriguing: 8 French countryside towns you'll fall in love with!
With this list, you don't have to worry about being lost in translation when visiting these beautiful and historic villages.
1. Théoule-Sur-Mer, France
Théoule-Sur-Mer, located in the Provence-Alpes-Côte region is a truly gorgeous French town.
Travelers have been escaping to rural France for centuries and many come here to Théoule-Sur-Mer because of its long stretch of beach along with its charming square.
Take some time away from your job and visit Théoule-Sur-Mer or any other village or city in rural France; we promise you'll fall madly in love with it as soon as you arrive.
By the way, for more tips, you can also Join our Growing Facebook Community.
2. Cambremer, Normandy, France
Cambremer is a French village where you can experience and learn about French history.
The French town's architecture reflects medieval fortifications, with fortress-like stone houses and cobblestone streets.
Cambremer also boasts a beautiful medieval church built from stone at the end of the 13th century.
If you visit Cambremer, you'll be greeted by little shops selling local goods, stores for window shopping, and cafes for drinks or dining outdoors on patios shaded by trees.
Some people describe Cambremer as peaceful because it's one of those french countryside towns that are completely untouched by tourism.
Upon arrival, I suggest checking the tourist information website.
3. Mougins, France
Mougins is a gorgeous town on the French Riviera, and it's considered one of France's most beautiful villages.
In fact, it's been called the Saint-Tropez of its generation, with a past as impressive as its present.
Mougins has long attracted high society and celebrities from around Europe; one former resident was none other than Picasso himself.
He immortalized Mougins with his colorful paintings and many portraits of his muse and mistress Fernande Olivier, who also lived there for several years.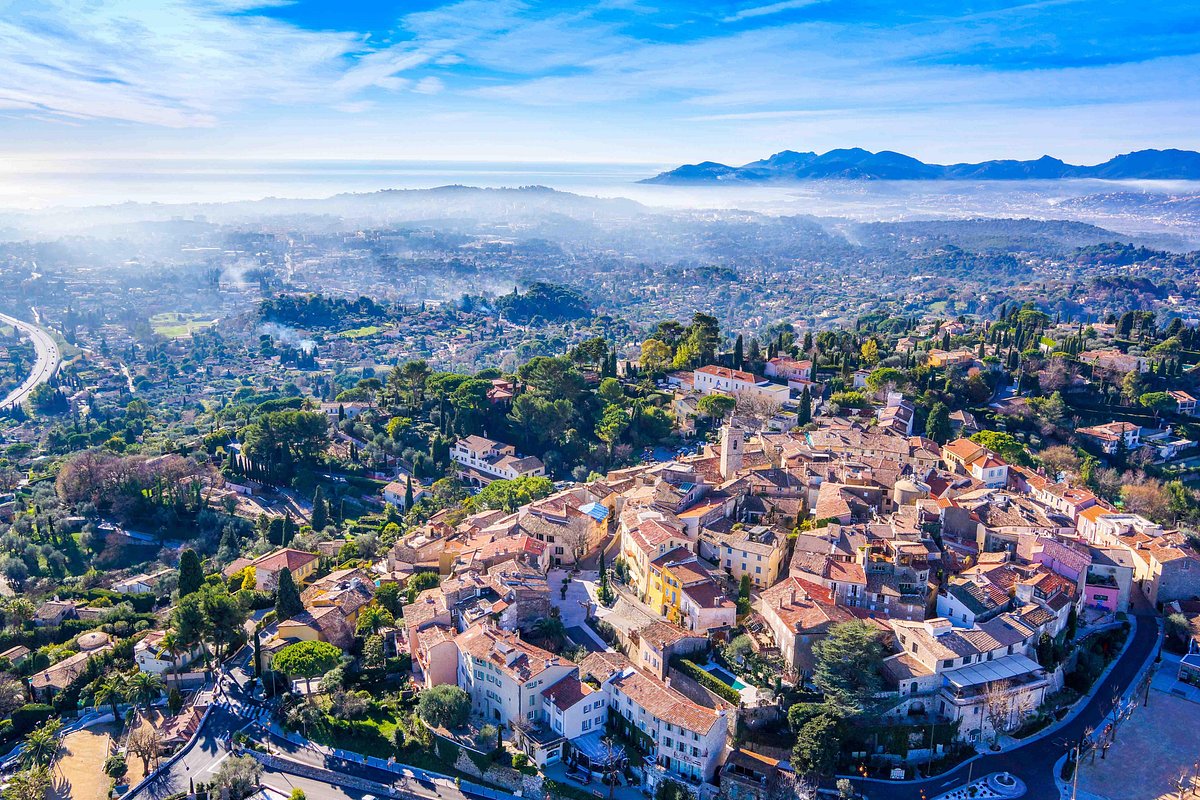 4. Menton, France
Menton is a perfect example of an aesthetic French town.
Though it's a seaside resort town with a substantial tourist population, Menton still has that small-town, French charm that only some larger towns like Montpellier and Nimes seem to retain.
It's also got one of France's more interesting histories—it was once part of Italy and has always been associated with both France and Italy, often due to its strategic location on Mediterranean sea routes.
5. Dieppe, France
Dieppe is a small French town, located on the English Channel coast. Inhabited since antiquity, it has always had a strong maritime tradition and thrived as a port town.
It's also very pretty, featuring one of France's best-preserved medieval centers, with colorful buildings dating back to medieval times.
Dieppe's Old Town—or Vieille Ville—features cobblestone streets flanked by old buildings with high wooden ceilings and white plaster walls painted over with colors like yellow and red.
These colors are preserved thanks to a specific regional law that bans any renovation activity that would otherwise disturb their look. A walk through Dieppe will make you feel like you've stepped back in time!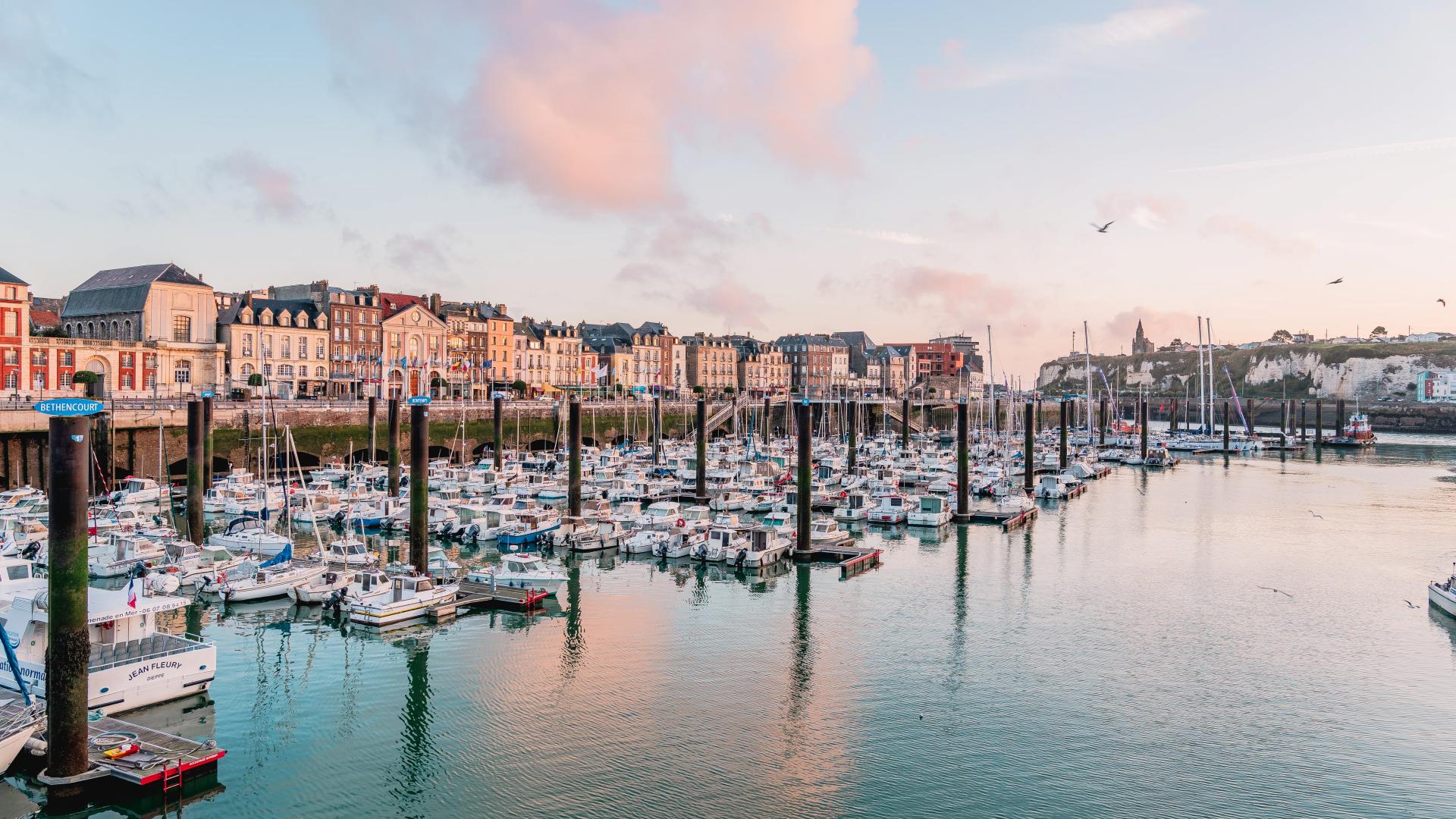 6. Plobsheim, France
This small, peaceful village is located in north-eastern France.
Plobsheim is surrounded by farms and open farmland.
It's even well known for its cheese—it's home to one of France's finest cheeses: Chabichou du Haut-Rhin. This rich, creamy cheese has a wonderful texture that melts deliciously on toast or crackers.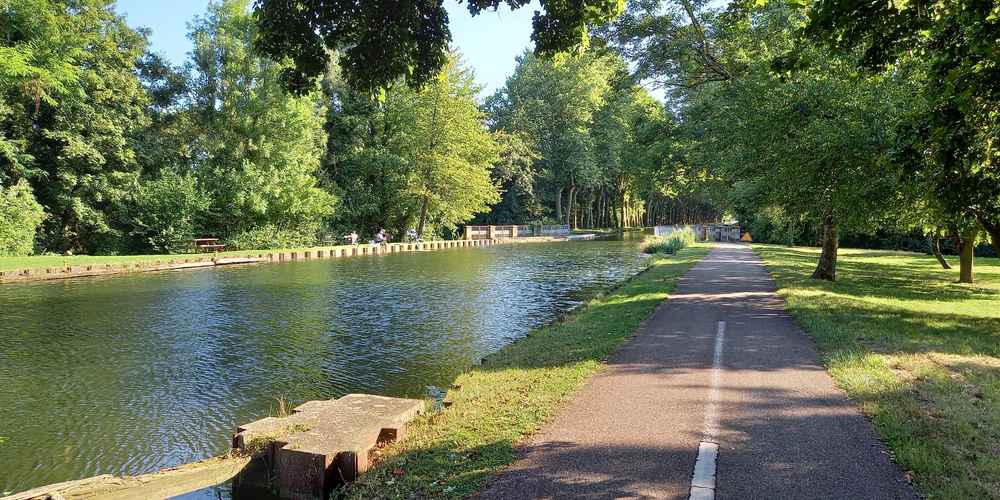 7. Les Issambres, France
This village is located on a small peninsula in France's Roquebrune-sur-Argens district and is easily accessible by road or sea.
Les Issambres also offers a couple of boutique hotels for those interested in staying over. The area is famous for its oysters, which are often served raw with caviar.
This may be an odd combination to some people, but it's actually quite common across parts of France and Europe.
As such, you might want to try something like that while you're here; it certainly won't hurt your chances with someone from Les Issambres if you do!
However, most people come here for other reasons altogether—namely, sunbathing on golden-white sand beaches and picnicking at one of many scenic spots around town.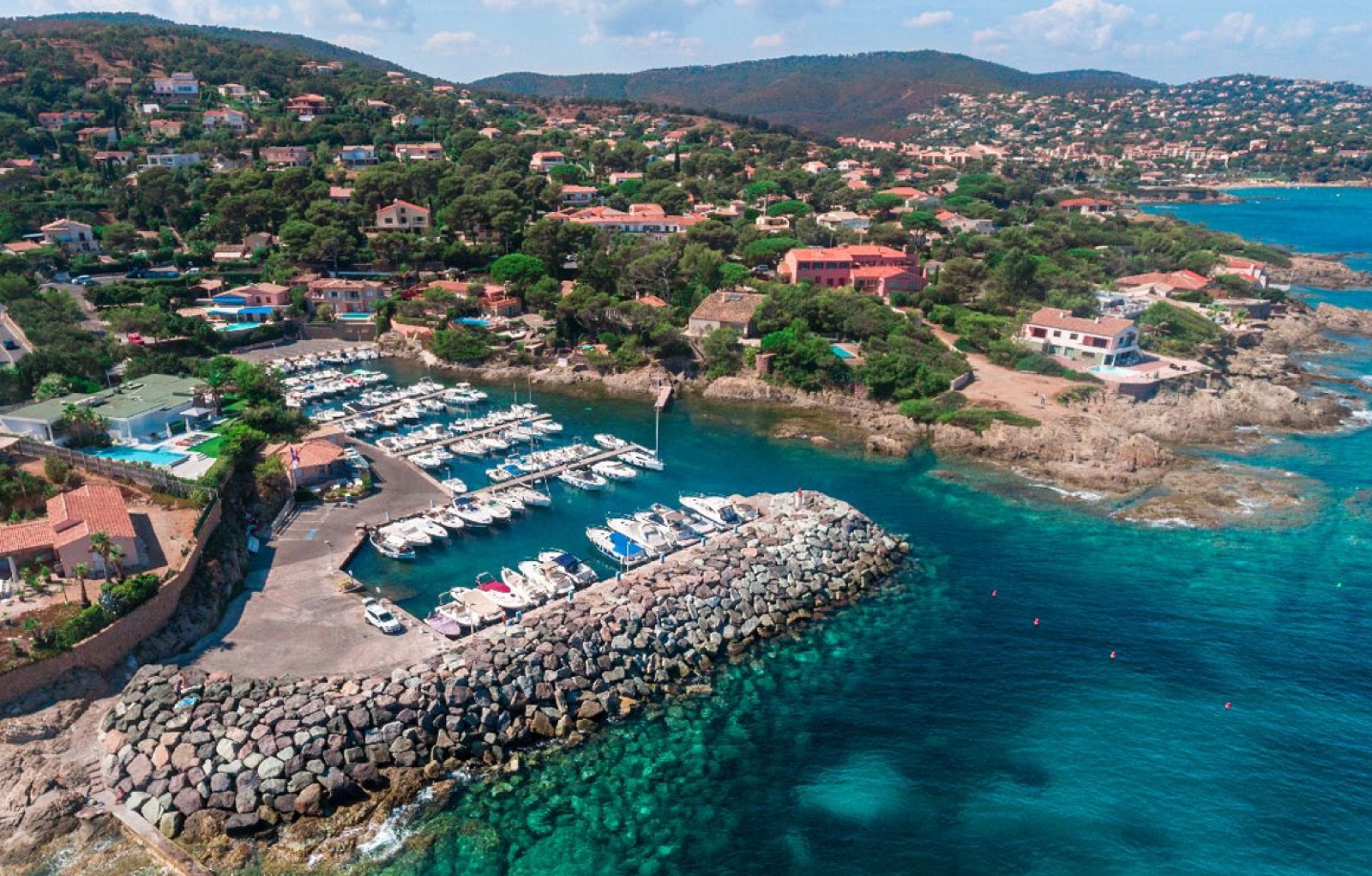 8. Brignoles, France
Traveling to France is always a wonderful experience, especially when you get to explore its charming villages and picturesque landscapes.
One of the many things that make France an extraordinary place to visit is its rich history.
Be it Chartres, Arles, or Colmar, every village has its own rich history behind it which can be explored upon arrival.
Perhaps one of my favorite cities in France is Brignoles, a quaint city that sits on top of a hill overlooking the Coudoulet River and magnificent vineyards as far as your eyes can see.